le sigh. Another mix. For
fanmix's theme 02: iPod...create a mix that has your favorite character's iPod songs.

After a long debate with things and finally working on it, I got one: Cecilia Lisbon.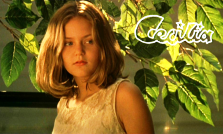 Narrator
:
Our collection of souvenirs of the Lisbon girls--which still exists--started with Cecilia's diary. Parkie had gotten it from Skip Ortega, the plumber's assistant who had found it next to the toilet in the bathroom. Tim Weiner, the brain, decoded it.
Tim
: Emotional instability. Look at the I's--the dots on 'em, they're everywhere. Basically, what we have here is a dreamer. Someone completely out of touch with reality. When she jumped, she probably thought she would fly.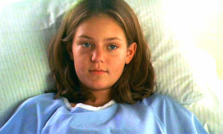 well thought out twinkles // silversun pickups
I'm not sure exactly why I like this song, but it's one of my favorites from this band. Very up-tempo and fun to listen to when you're laying down by yourself.

bad education // tilly and the wall
I think it's the flamenco-like sound that gets me. When I listen, it's almost as if I'm not in Michigan anymore. There's also the fact that the boy and the girl in the song just don't fit in.

a pain that I'm used to // depeche mode
"Just give me a pain that I'm used to"…this one goes to my family. They were used to us being normal, but it all went awry with my suicide attempt.

once and never again // the long blondes
Have you ever thought that you're alone in all this? Well they let you know that you're not, which is good when you need it.
frontier psychiatrist // the avalanches
Everyone needs a song that doesn't make sense, right? Well if people don't, they should. This one's a good one because it's fast and funky and just crazy.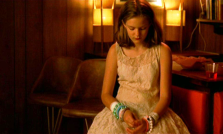 sweet tangerine // the hush sound
This one is for all those buys who would watch Lux when she was supposed to be watching me. Not that I minded too much.

rehab // amy winehouse
I think that if they wanted me to go to rehab, I'd be just like her. I'd say, 'No, no, no.'

young folks // peter bjorn & john
The way this song is done…it's just nice to listen to sometimes.

home // great northern
This song seems like it would be a song from my sisters to me. I take what the doctor wants me to take, but in the end, I'm just not the same anymore.

life is beautiful // vega4
I think my mom put this one on here.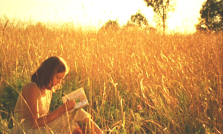 rusted wheel // silversun pickups
It's a different tempo from their other song that I have and it's a song that I can see in others. That they rely on their plan B because they give up on their plan A.

state of the union // david ford
Someone recommended this song to me, and it's not that bad of a song. Everyone should have an "I'm angry at the government" song, just like a nonsense song.

gone away // my brightest diamond
It's a dreamy song and I wonder if people would be like that. Collecting my things, almost waiting for me to come back.

paris // faith hill
Another dreamy song, this one gets to the part of me that would like to get away.

pavlov's Daughter // regina spektor
Sometimes, I just feel like this Pavlov's daughter…they act and I react in a way they don't seem to notice. But I don't salivate when someone rings a bell.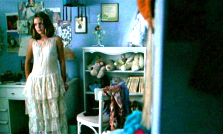 the boys seem to have let you hear the songs for themselves:
[
download
]